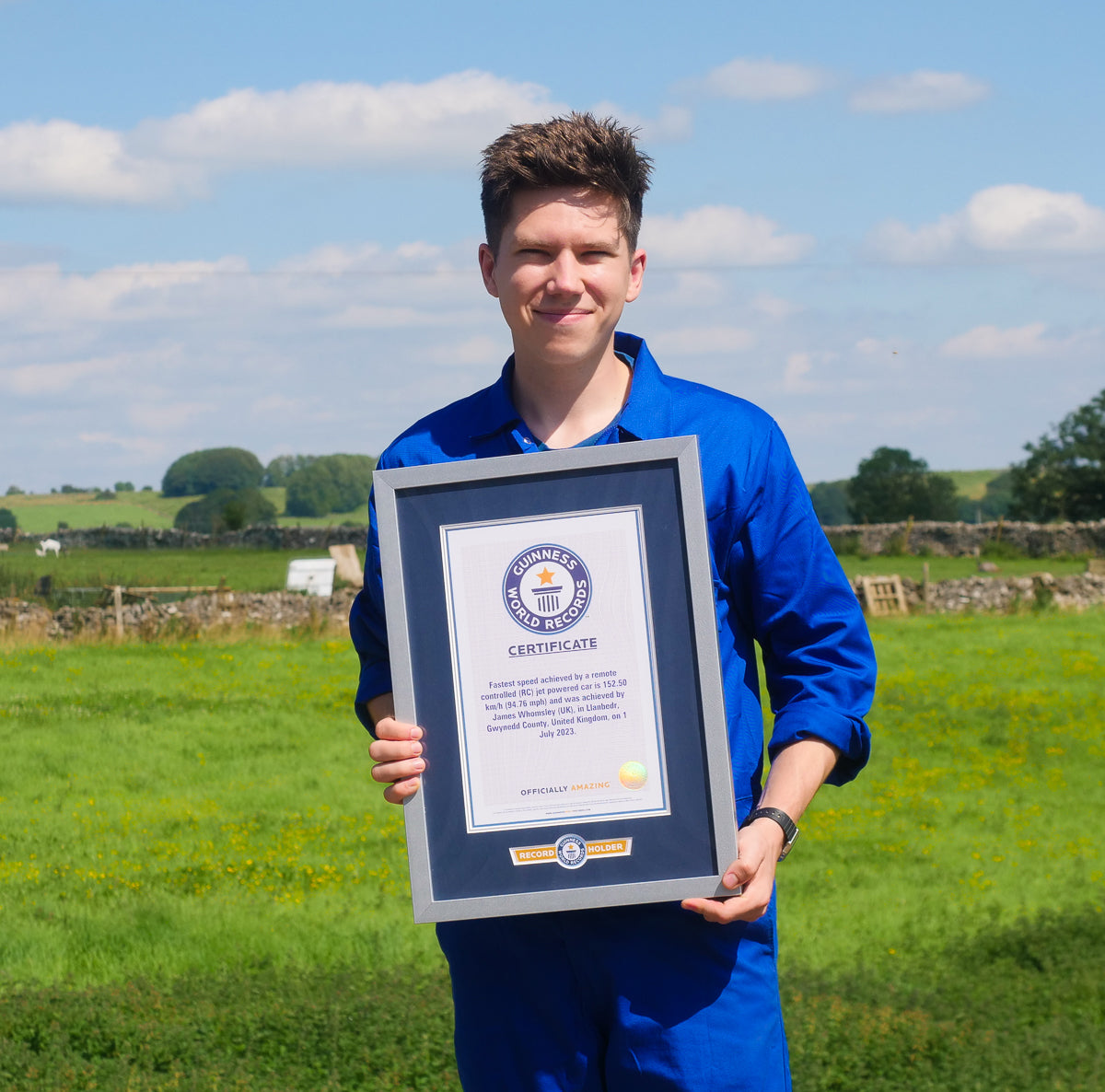 Passionate about engineering, Project Air is about redefining what it means to build the ultimate homemade aerospace vehicles - and then and push them to their limits!
Project Air began as a part-time YouTube channel in 2017, created by then student James Whomsley. The channel quickly gained traction, with monthly uploads showcasing exciting new engineering projects that James built. From there, the builds steadily got bigger and more ambitious.
Now, Project Air features a variety of impressive engineering activities each month, ranging from launching rockets, piloting high-speed model planes and even diving in DIY submarines. At its core, the channel is all about pushing the limits and reaching new heights, speeds, and engineering achievements with each new vehicle built. James and his team are always striving to break new ground, and they are no strangers to setting records - even earning a spot in the Guinness World Records for the fastest jet-powered model car. With a whole roster of ambitious builds in the works at any given time, there is always something exciting on the horizon for Project Air fans to look forward to.
Passionate about making the best videos possible.
From day one, the plan was to make the best quality videos possible with the resources to hand. Over the years, sponsors have helped to elevate Project Air's content to the next level, and recently it has become possible to hire videographers, rent racetracks and edit 20-minute+ documentary style videos, each that accumulate millions of views.
Project Air now works with exciting brands and retailers to make each video. Sponsorships can involve working with a retailer to provide materials, equipment or expertise for a project, or simply producing high-quality content that features a brand front and centre.